Voici un collab qui nous tient à coeur!!!
Here is a collab that I hold dear!!!
Parce que nous sommes toutes pour la plupart mère,
parce qu'une petite fille de 2 ans ne mérite pas ce qu'elle vit,
pour elle, et pour les tous les autres enfants qui sont atteints de la mucoviscidose…
ICI
Because we are all mostly mother,
because a little girl of 2 years does not deserve what she lives,
for her and for all other children who suffer from mucoviscidose…
HERE
Voici donc un kit qui porte son nom
Here is a kit that bears her name
ALBANE
réalisé par /
made by
Chouk77, Fanette, Thaliris,
Melcréa, Hakia D, Bellisae, Soval , Goldensun, Dilo, Sekada.
Il contient pas moins de 52 papiers, 226 éléments, 10 pages rapides et 1 alpha!!!
It contains not less than 52 papers, 226 elements, 10 quick pages and 1 alpha!!!
disponible /
available
@ Digital Crea
ICI/HERE
Tous les bénéfices seront entièrement reversés à Albane et sa famille.
Merci pour votre générosité!!!
All profits will be entirely donated to Albane and her family.
Thank you for your generosity!!!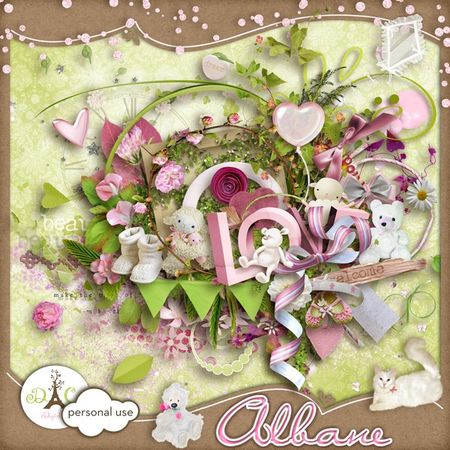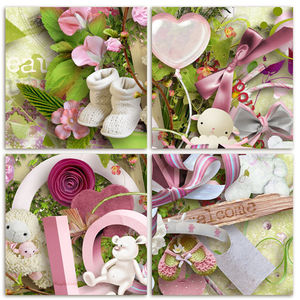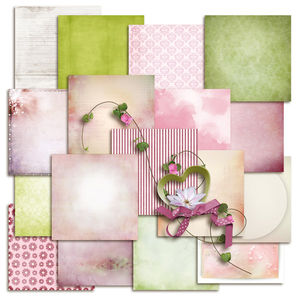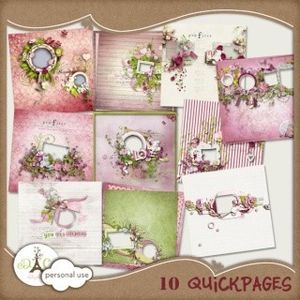 En ce qui concerne ces 10 Quick pages, je tiens à remercier:
Regarding these 10 quick pages, I would like to thank:
Delph, Dida1357, Grape0625, Janik, Kitty Scrap, MagCp, Priss, Severine, Véro et Zoufir.
pour les superbes pages qu'elles ont réalisées,
et transformées en Quick page pour le kit!!!
for the wonderful pages they have created,
Quick and transformed into page for the kit!!!
Voici leurs pages: /
here are their pages: